This is an easy and delicious recipe for a fall treat to take with you to casting's or go-see's or a day on set. These cookies are the absolute easiest to make in the world! All you need are two ingredients: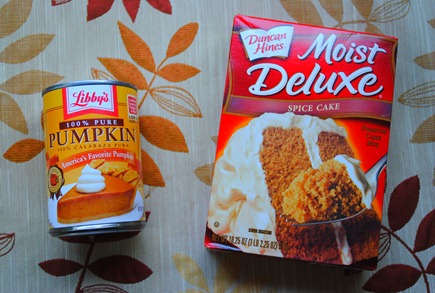 Mix the two ingredients together until the pumpkin and cake mix are sufficiently combined.
The cookie dough will be really thick and completely irresistible. There are no raw eggs in this mix, so feel free to sample some of the dough, it's so yummy!
Place spoonfuls of the dough on a cookie sheet sprayed with cooking spray and bake at 350 degrees for 10 – 12 minutes.
Original Post: http://www.pbfingers.com/2010/10/07/two-ingredient-pumpkin-spice-cookies/