Apples and peanut butter is a classic healthy snack, but since one tablespoon of peanut butter contains 95 calories, those calories can add up, especially when you're spooning it out without measuring. Being a model or actress it's good to have yummy tasting food but to have food that tastes delicious without all the calories and fat is even better! Here's a way to enjoy that creamy, nutty taste without all the calories.
This fruit dip is made with nonfat Greek yogurt, so it's sweet, low in fat, full of protein, and tastes like peanut butter ice cream! Keep reading to see this simple 63-calorie recipe.
Ingredients
6 ounces nonfat vanilla Greek yogurt
1 tablespoon natural peanut butter
1/2 tablespoon maple syrup
1/8 teaspoon cinnamon

Directions
Mix all the ingredients in a bowl. Serve with sliced apples, pears, bananas, strawberries, or grapes.
Store unused portion in the fridge.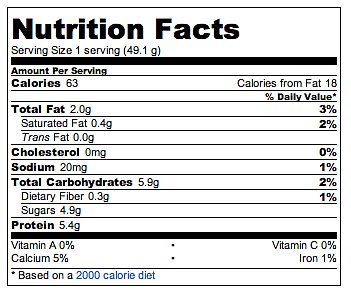 Original Post: http://www.fitsugar.com/Snack-Attack-Creamy-Peanut-Butter-Dip-Fruit-Slices-2981043