Thinking about making the big chop? Pixie cuts are gaining in popularity (have you seen Anne Hathaway's hair?), but it takes a certain kind of face to pull one off. We chatted with industry experts Anh Co Tran (he looks after Ginnifer Goodwin's adorable pixie!) and Harry Josh (who counts Rose Byrne and Gwyneth Paltrow as regular clients) for their tips on which face shapes can pull off a pixie cut, and what it takes to maintain it.
"Technically any face shape can pull off a pixie, it just takes a bit of confidence!" assures Anh. "The most important thing is getting the right type of pixie for your face. Girls with oval faces are very lucky, as they can wear any version. Girls with heart shaped faces should remember to keep the pieces around the curved 'heart' part of their face short, as it will balance out their face. A round shaped face should keep the sides and back shorter than the top, and for a longer face shape, keep the top shorter than the sides and back."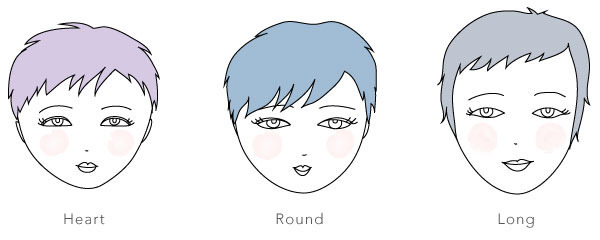 Cute cuts aside—maintenance is essential for a short, pixie-like chop. "You want to get a trim every four to six weeks, and you have to be diligent about it!" urges Harry. "It's also best to stick with one color over your entire head—stay away from highlights. This will make your cut really pop." And if you've rocked the style and want to grow it out? "Start by only cutting the sides and back, and let the top grow very long," says Anh. "Once the top strands have lengthened, then start to grow the cut out all together." So do you think the pixie cut is right for you?